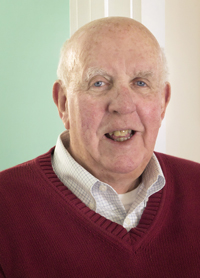 John is the agency's Designated Broker boasting in the local market. John has brokered thousands and thousands of sales in all phases of real estate, making him an unusually skilled and effective advocate for his clients. No one enjoys the business of selling real estate more than John does. It is his life-long passion.
John is a well-established and respected leader in the local community. His expertise in financing is unparalleled in the area. He has a special affinity for working with 1st time home buyers and is proud to have helped thousands reach the dream of home ownership. With this enthusiasm he volunteers to teach classes to 1st time home buyers throughout York County.
Read more
John is a member of local, state, and national REALTOR associations, and past president of the York County Board of Realtors. He belongs to the local Rotary Club and formerly served as its president. He is a Mason, Shriner and former trustee for the University of New England. Away from real estate John is an active member of the local community and an avid follower of all sports from local level through to the professional leagues.
Testimonials
[testimonials category="john-downing"]
Read less